Chlorophytum Borivilianum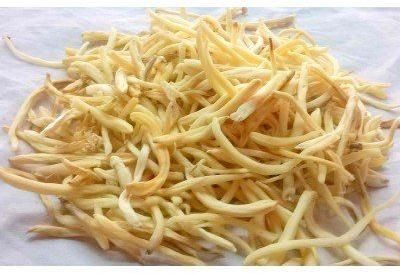 Business Type
Exporter
Botanical Name
Chlorophytum Borivilianum
English Name
Indian Spider Plant
Common Name
Safed Musli
Click to view more
Safed Musli is a rare herb and is traditionally used for arthritis, cancer, diabetes, boosting vitality, improving sexual performance. It helps in nourishing the body, bodybuilding, promotes weight loss, treats erectile dysfunction, and fights stress. The herb is also a rich source of vitamins, alkaloids, proteins, steroids, carbohydrates, and polysaccharides. Safed Musli boosts your overall health and can combat general weakness by instilling more vitality. Another one of the benefits of the herbs is its ability to effectively tackle digestive issues such as diarrhea and dysentery.
Uses :
Safed Musli is a rare divine-graced herb to offer all the effects required for the achievement of health par excellence or for attaining the ultimate positive health. It treats male sexual inadequacies like oligospermia, lack of libido, impotency, etc, general debility. It is also used as major component in all kinds of sex-tonics and capsules.
Safed Musli is also gaining increasing acceptance as a vitalizer and health- giving tonic, a curative for pre-natal and post-natal problems, a restorative for immunity-improvement and as a remedy for diabetes and arthritis.
Read More...
Looking for "
Chlorophytum Borivilianum

" ?
Kilogram